Throughout the last decade of Big Ten basketball, few guards have had as dominant of a career as point guard Jordan Taylor. In his four years at Wisconsin, the Minnesota native became one of the best guards in the country and a force to be reckoned with in the Big Ten. Taylor excelled at taking care of the ball, leading the NCAA in assist to turnover ratio his junior year. As a two-time All-Big Ten 1st team selection, Taylor scored over 1,500 career points and led Wisconsin to back-to-back Sweet Sixteen appearances. Taylor was also quite the prep player in Minnesota, scoring 2,068 career points, dishing out 653 assists, and racking up 96 victories at Benidlde-St. Margaret's. I recently was able to catch up with Jordan to reflect on both his high school and college career, while also hearing about his impressive success overseas.
WW: You had a great four-year career at Benilde, scoring over 2,000 points, winning a state championship and Minnesota's Mr. Basketball in 2008. What made you decide on going to Benilde?
JT: I initially went to Bloomington, but my parents wanted me to go to a private school, and my good friend Andy Burns was going to Benilde. I was really good friends with Andy, so it just made sense.
WW: After winning a state championship in 2008, you went on to Wisconsin. What influenced your decision to attend Wisconsin?
JT: I committed to Wisconsin and went on an official visit. During the visit, I absolutely loved the campus. I knew a lot of people that went there, and even though I didn't know really what the swing offense was, I just fell in love with the school and the feel of the Kohl Center's NBA-like arena.
WW: That's awesome. During your time in Madison, did you have a favorite Coach Ryan story?
JT: There's a lot of them, but in my freshman year, I think I let a defender go by me or something like that. It must have looked funny because he (Ryan) asked me if I went to etiquette school, and I had no idea what he was talking about. It was so corny that all I could do was laugh.
WW: You and Orono native Jon Leuer played really well together. In the 2010-2011 season, you both averaged over 18 points per game and were first-team All-Big Ten. What was it like playing with Jon and how did you guys play off each other so well?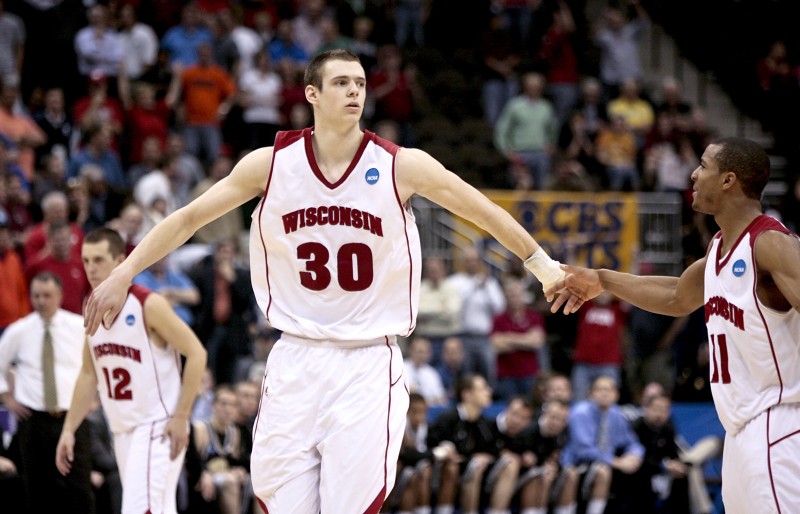 JT: It was amazing playing with Jon. He just did so many things well offensively that made the game easier. We ran a lot of Pick and Pop. I loved playing with Jon and he was one of the best players in the country.
WW: You went to back-to-back Sweet Sixteen's your junior and senior year. What was it like getting ready for a game of that magnitude? How are those games different than regular games?
JT: I would say the second Sweet Sixteen was a lot more nerve-wracking because of the whole last-game thing. You get more butterflies because you especially don't want this to be your last game. So at the start of it, you are a lot more nervous.
WW: Yeah, that Syracuse game was an all-time great game. While you played in the Big Ten, the league had a ton of really good guards (Kalin Lucas, Taylor Battle, Trey Burke). Who was your favorite guy to go up against?
JT: Oh man, I would actually go with a guy you didn't even mention, Demitri McCamey from Illinois. Unfortunately, he suffered some injuries his senior year, but he was just as good as anyone that I've ever played against. He had so much talent, and it was always a lot of fun going against him.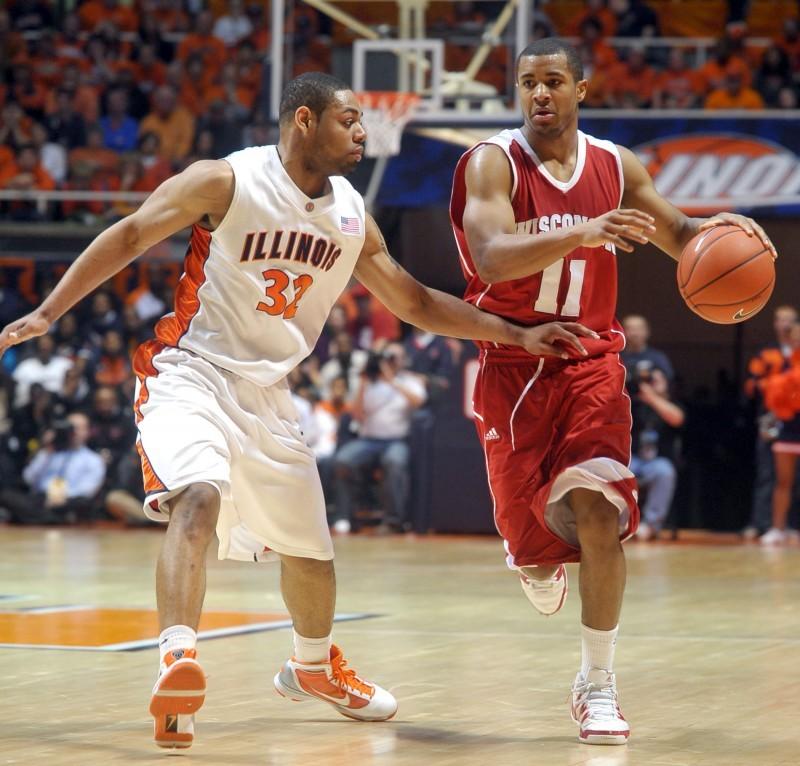 WW: Also, while at Wisconsin, your team had a lot of big wins. What was your favorite game at the Kohl Center, and which school had the best road-game atmosphere?
JT: I'd say for sure my favorite Kohl Center memory was when we beat #1 Ohio State at home, but another good one was beating Duke during the ACC-Big Ten Challenge, which was also a crazy experience. The best road atmosphere I would say would probably be Michigan State or Purdue. Michigan State was the only place that I didn't win while I was there so I would probably go with them. I would also say Minnesota is up there as well.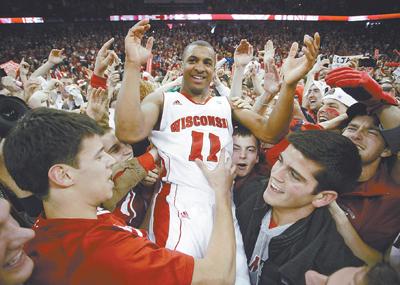 WW: After a stint in the NBA Summer League, you now play for Limoges CSP in France. Are there any differences in the international game? How has the season been going and what is the fan atmosphere like?
JT: The game is not too different, it is definitely getting closer to the style of the current NBA. We have been hot and are 8-1 in our last nine games. The fanfare is great, and the city (Limoges) is all about basketball.
WW: That's about it. Jordan, once again thanks for doing this. Good luck this year!
JT: No problem, Will. Thanks for having me!
Taylor Update
Limoges currently sits in 5th place in the Pro A standings at 12-8 while Taylor is a significant contributor on the team. In only 10 games, the Badger great is averaging 8.8 points per game and 5.2 assists per game in about 24 minutes. Limoges is 9-1 since acquiring Taylor and he has been a great spark for the team. In their next game, Limoges takes on Strasbourg at home. Keep tabs on Taylor and Limoges to see if they can keep up the great play!